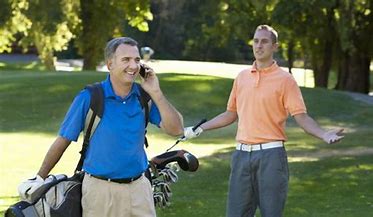 Barnard Castle Golf Club is a modern thinking club and fully understands the need to carry and in the case of an emergency use a mobile phone whilst still on the course. However, if you are not expecting an important phone call could you please set your phone to silent mode.
Please do not use your phone whilst on the course for general chit chat as this may spoil other people's enjoyment.
In the clubhouse it would be appreciated that you answer your phone ASAP when it rings, but then move to the stairwell to carry on your conversation.