Barnard Castle is a friendly club and you will soon find your own 'niche'. To get you started, the following typical week may be helpful:
Mondays
(Seniors) Arrive approx. 08.45hrs put your name down on the sheet in the pros shop and pay your entrance fee ready for the card draw to take place at 09.00hrs first tee off 09.30hrs. It's a fantastic way to meet and make new friends. If you are not yet 55 don't let that stop you, just ask in the pro shop if you can have a game as new members are always welcome.
(Ladies) Informal 9 hole roll up competitions are held at 1pm, new members are more than welcome to join in and also join us for a coffee in the clubhouse afterwards.
Tuesdays
(Ladies) Tuesday afternoons our Ladies have priority on the course and play through the majority of the year various formats of golf competitions.
(Seniors) At 9.00am during the summer months the Men's Seniors section play friendly matches against various local clubs on a home and away basis.
(Juniors) During summer the tee is reserved every other week from 5pm till 5.45pm when the Juniors play their South Durham League Matches. If you are interested in playing for the team please contact the office, professional or Junior Liaison Officer.
Wednesdays
(Seniors) This is normally around 9am when the Seniors have an unofficial roll up and play before retiring to the clubhouse for a drink and a lite bite
(Men's)Every other week during the season the 1st tee is reserved from 16.30hrs to 18.00hrs for our Teesside District Union Team matches.
Thursdays
(Men's) Every Thursday throughout the year weather permitting there is a competition, both Full and 9-hole members are catered for.
Results for these competitions can be found on the notice board in the gents changing rooms, on the pros webpage and howdidido.com
If you are new to the club and would like to play in these competitions just have a word with the Professional and he will arrange for you to join somebody.
(Pool) Our pool team plays on a Thursday night so if you are interested in playing please contact the office or come along and support the team.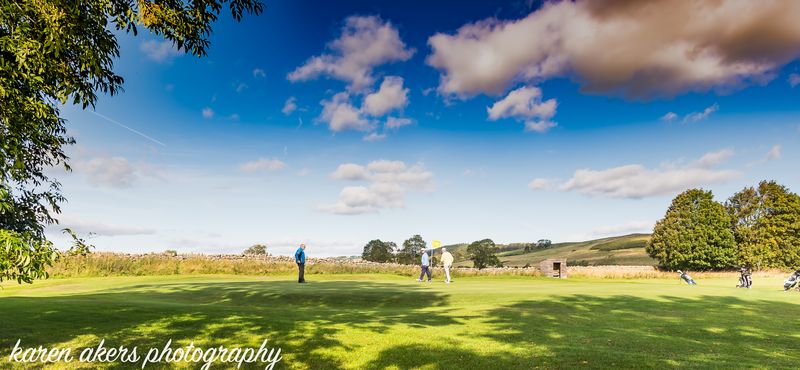 Fridays
(Seniors) Unofficial roll up teeing off from 09.00hrs.
(General) During the summer this is a popular day for members playing their knockout competition matches.
Saturdays
(Men's) There will be a competition on each week for both 9-hole and full members unless there is an Open being held at the course, these opens can be entered by our members.
During the winter months we hold our Saturday Winter League so keeping competitive golf going throughout the year for those that want it.
Sundays
(Men's) As per Saturday but the Winter League are for our Sunday League.
(Ladies) The Ladies section hold Trophy competitions using various formats of golf so there is plenty of opportunity for those who work to play in qualifying competitions.
(Mixed) Occasionally on a Sunday afternoon throughout the year there are mixed competitions which are always get fun, if you would like to play in these but don't have a partner just approach either the Ladies or Mens Captains.
(Juniors) During the summer at 1pm Junior Group Coaching takes place, this is followed at 2.30pm by both 9-hole and 18-hole junior competitions. Entry to these competitions are dependent on their handicap.