Wednesday 22nd September
BARNARD CASTLE LADIES
County League Winners!
The Ladies team won Sivewright Final today held at Houghton le Spring beating Brancepeth Castle 3.5-1.5.
The winning team were Ali, Sue S, Pat, Margaret & Marion. Thank you to all ladies who played in the league matches throughout the season.
Ali Neville, Barbara Farrar, Caz Smith (team Captain), Grace Whiteford, Janet Graham, Joy Pallister, Margret Melrose, Marion Robinson, Pat Page, Sue Seddon & Susann Cook.
Well done!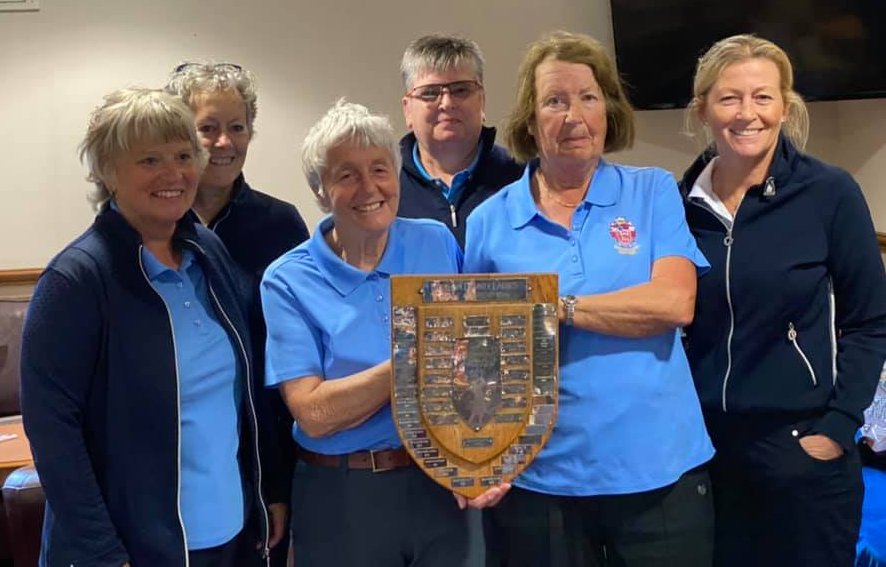 James Watson Achieves 2 Holes in One in one round
Congratulations to James Watson, who on Sunday September 5 in the stableford competition got two hole in ones on the 3rd and 8th.
Not many people can say they have done that! Well Done James!!!!